Welcome
to Island Surf School !
Online and simple, clic on the link below and folow the guide :
Otherwise please send me a text message at +33 7 49 10 78 24
Welcome to my human size and mobile surf chool, on the beautiful Oléron Island.
Our school concept ensure you 100% security, in a friendly and family atmosphere, where the surfing spirit is guaranteed.
Our surf lessons allows you to benefit from personalized supervision and a tailor-made service.
This ensures ideal learning conditions adapted to everyone, whatever your age and level.
Summer vacation is approaching!
The water is already warming up! You can remove the hoody, just a very warm suit and enjoy the magnificent waves of the Oléron spring!
Classes are provided every weekend, and soon every day during school holidays!
Equipment rental
It's possible to rent boards, 5'4 wetsuits, gloves, boots and hoodies, every day of the week!
Are you looking for accommodation for the summer holidays?
I have just finished renovating a house that is available on the AirBnb platform: see the accommodation.
With a capacity of 12 to 14 people, billiards, table tennis, jacuzzi… Call me for more info!
What's Island Surf School?
Groups of 8 people MAX
We jump in the van to find the best conditions
Possibility of pick-up by minibus in the south of Oléron (off season)
​Boards and wetsuits in excellent condition
Suitable for all levels (beginners to competitors)
Lessons from 6 years old in complete safety
No need to know how to swim (adapted lessons)
Groups are developed by levels
​2h30 MINIMUM in water + explanations on the sand
Eco-responsible school, respectful of the environment
Wetsuits and boards rental

Lessons during the day, sunset and even during night!!
Instructor in the water with the students
Pictures & videos
We use professional equipment (Gopro, Waterproof case, Telephoto, Camera, etc.) to offer you good quality photos and videos of your surf lessons.
You may then have the chance to have memories of your time at Island Surf School.
All these photos are free for students. We only ask you in return to tag our social networks.
Instagram : @island_surfschool
Facebook : @islandsurfschool
From 8h00 to 19h00
or send a message to
+33 7 49 10 78 24
clementoleron@gmail.com
www.ecoledesurfoleron.com
Chemin des Mottes – 17 370 Grand Village
NOUVEAU
Island Surf School now accepts
holiday vouchers!!!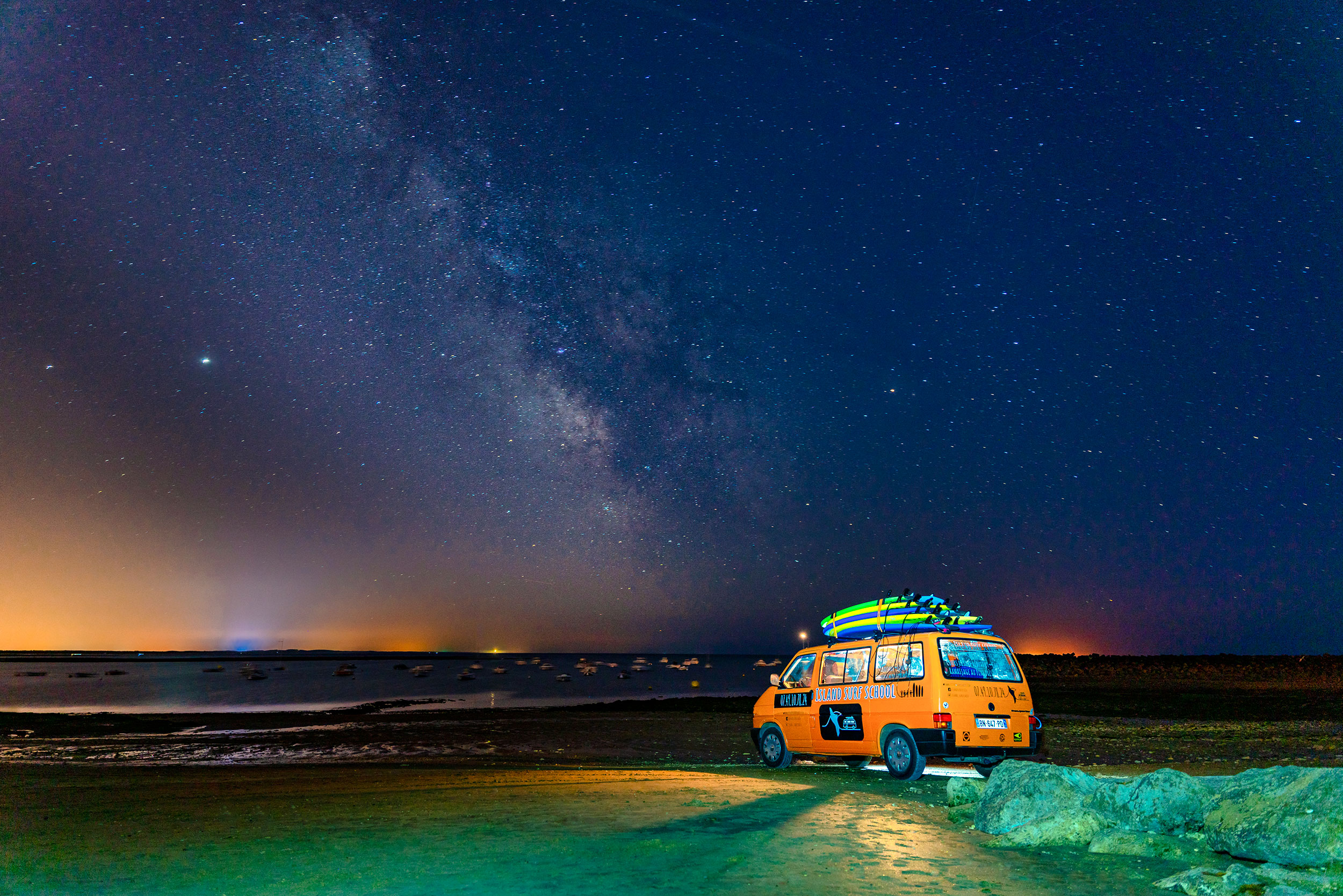 Discover the night sessions
During full moon periods, I take you surfing under the Milky Way and feeling the ocean in a different way!