Welcome
to Island Surf School !
Our school offers surf lessons and courses suitable for all ages and all levels on the island of Oléron.
Friendly and family atmosphere guaranteed!
Online booking, follow the guide :
We propose some lessons everyday until the end of august, far away from the crowd on our desert beach !
The school is open all year long : indian summer is coming with some more consistant wave !
You can rent boards ans wetsuits everyday…
Contact us !
What's Island Surf School?
Groups of 8 people MAX
We jump in the van to find the best conditions
Possibility of pick-up by minibus in the south of Oléron (off season)
Boards and wetsuits in excellent condition
Suitable for all levels (beginners to competitors)
Lessons from 6 years old in complete safety
No need to know how to swim (adapted lessons)
Groups are developed by levels
2h30 MINIMUM in water + explanations on the sand
Eco-responsible school, respectful of the environment
Wetsuits and boards rental

Lessons during the day, sunset and even during night!!
Instructor in the water with the students
We use professional equipment (GoPro, Waterproof case, Telephoto, Camera, etc.) to offer you good quality photos and videos of your surf lessons.
You may then have the chance to have memories of your time at Island Surf School.
Find your pics on Google Drive !
All these photos are free for students. We only ask you in return to tag our social networks.
Instagram : @island_surfschool
Facebook : @islandsurfschool
We meet smiling at the Chemin des Mottes, in front of our hut and our orange Van.
From 8h00 to 19h00
or send a message to
+33 7 49 10 78 24
clementoleron@gmail.com
www.ecoledesurfoleron.com
Chemin des Mottes – 17 370 Grand Village
Discover the night sessions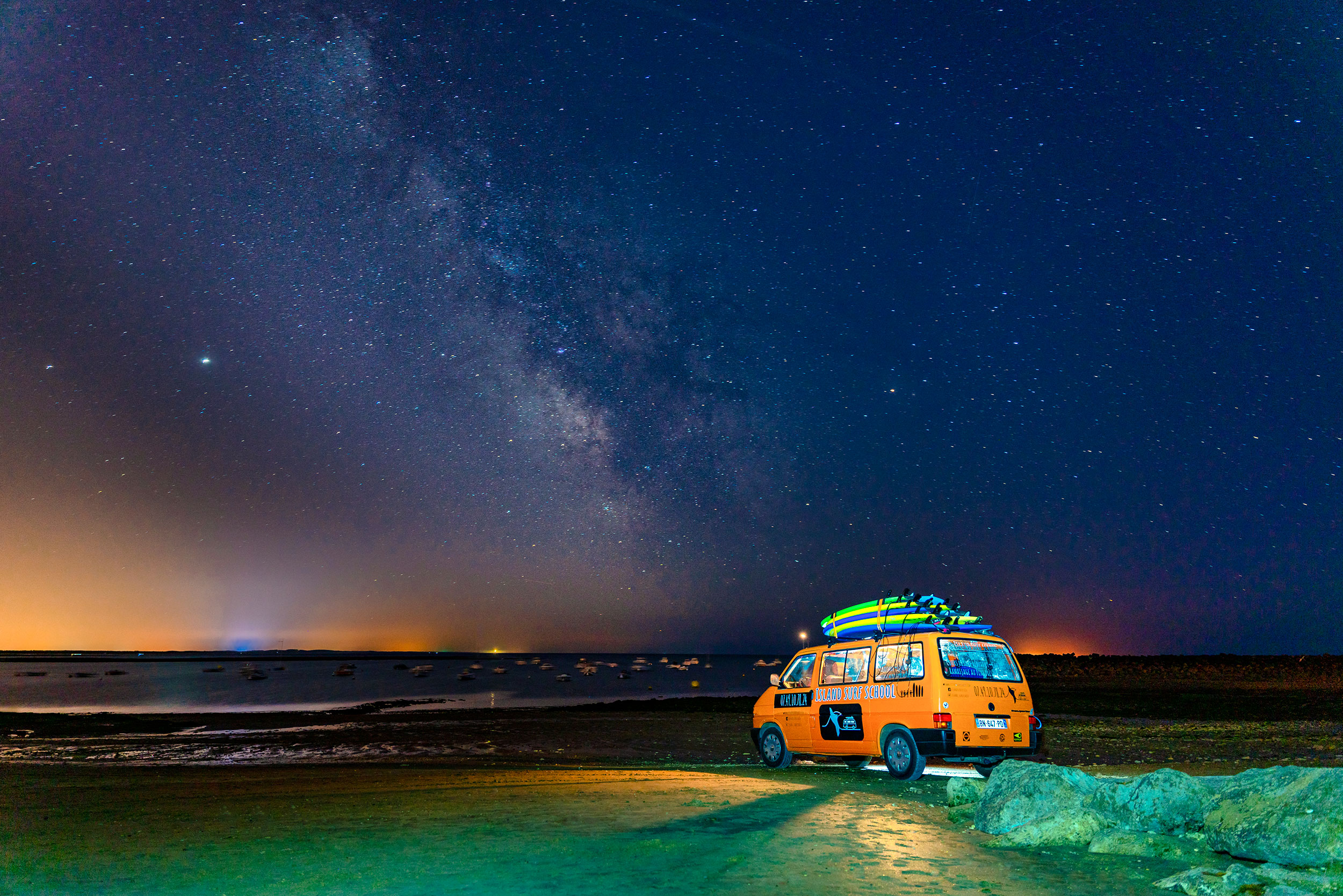 During full moon periods, I take you surfing under the Milky Way and feeling the ocean in a different way!
Dans cette section,
vous pourrez trouver très bientôt
de nombreux articles
sur différentes techniques de surf, l'analyse des conditions météo, le choix des boards et du matériel…
,-)